2014 Ford Focus
2014 Chevy Cruze
$16,605
MSRP (Base Model)
$17,170
26 City/36 Highway MPG
Fuel Economy
25 City/36 Highway MPG
2.0-liter, 4-Cylinder
Engine
1.8-liter, 4-Cylinder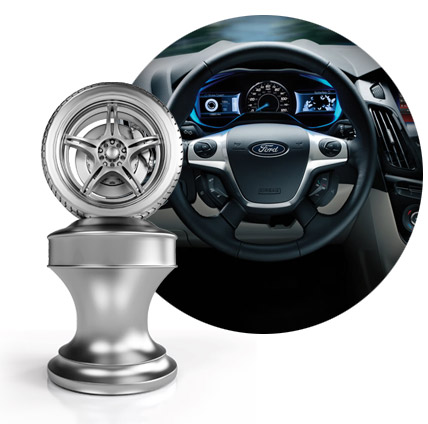 2014 Ford Focus vs 2014 Chevy Cruze
Are you searching for a new compact car and don't know where to start? Let Western Slope Auto help you save some time on researching vehicles with this great comparison of the 2014 Ford Focus vs. 2014 Chevy Cruze. One of the hardest things about shopping for a new car is deciding which one to buy; our informative vehicle comparisons at Western Slope Auto show you the differences between popular models so you can make the most informative decision and get the new car that is best for you and your driving needs.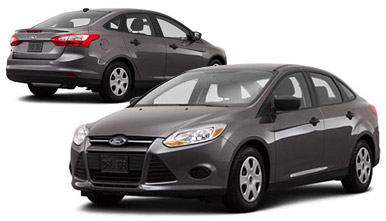 Performance and Fuel Efficiency
When you compare the 2014 Ford Focus vs. 2014 Chevy Cruze in performance and fuel efficiency they seem fairly close until you look at the horsepower difference between the two compact cars. The new 2014 Ford Focus S gives drivers a 2.0-liter four cylinder that produces 160 horsepower and gets an EPA fuel efficiency rating of 27 mpg city/38 mpg highway with an automatic transmission. The 2014 Chevy Cruze LS can only deliver a 138 horsepower using a 1.8-liter four cylinder engine and gets a lower mpg rating of 22 mpg city/36 mpg highway with its automatic transmission. So you can see that over time the new 2014 Ford Focus will save you more money at the pump and you will have more fun driving it.
Options and Features
Both the Focus and the Cruze offer similar options and standard features so it's hard to differentiate the two when it comes to this part of our comparison. However, we do think that when you compare the 2014 Ford Focus vs. 2014 Chevy Cruze in style and refinement that the 2014 Ford Focus has the upper hand.

Which new compact car is better for you? The 2014 Ford Focus or the 2014 Chevy Cruze? The new 2014 Chevy Cruze is pretty good car but it just can't compete with the new 2014 Ford Focus when you compare performance, fuel economy and style of the two compact cars.